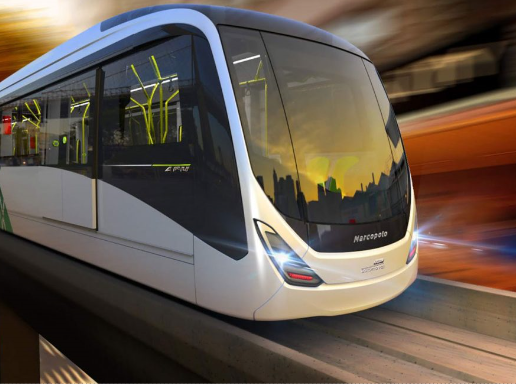 Aeromovel
August 14, 2019. The latest Light Rail technology in introduced to New Zealand.


Offering HUGE savings in cost, construction time, maintenance and operation.


The Board Ltd is the exclusive representative for Oceania.


Managing director, Kevin Smith, signed an agreement in July 2019 with AEROMOVEL of Brazil, to represent the technology locally.


Aeromovel installed its first light rail system in Asia in 1989.


A family-owned company, the second generation of management has become more active in seeking global opportunities.


Aeromovel is now involved in projects in over 200 locations globally.


The technology has proven to be lower in capital construction cost, highly efficient in running costs and completely emission free in its electrical operation.


"We are confident that Aeromovel is the best system for New Zealand," he said.


"We have been advised that we can discuss costs around a current estimate of $NZ38 million per completed kilometre including passenger stations. This could effectively cut the current budget being discussed for an Auckland City to Airport line, by more than a fifth.


"However, we believe this technology to be highly competitive on a number of additional key requirements that New Zealand planners would be very pleased to obtain.


"It uses clean electric motors which create pneumatic pressure to move up to 25,000 passengers an hour."


Kevin said the simplicity of the track construction also minimises or eliminates the need for land appropriation and has potential to fit easily into existing urban infrastructure.


"The cost advantages mean a passenger service can provide a commercial return that interests infrastructure investors," he said.


Kevin said interest has been received from other companies who may join a consortium bid. This includes a northern hemisphere infrastructure fund.